We love to take care of our attendees at The Pursuit. Each participant will receive a swag bag with items that will come in handy during the duration of the conference—stationary items, self-care products, and treats! Custom Sponsorship allows you to put your brand on these items. You are sure to be recognized in a positive way!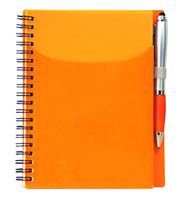 Conference Notebooks
Each attendee will receive one orange notebook and a pen—perfect for recording all of those important insights gained at The Pursuit! The Notebook Sponsor will have their logo on the cover of each notebook.
$1,800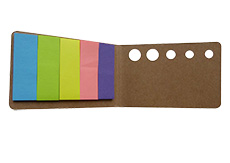 Sticky Notes
Sticky note flags help attendees stay organized! The Sticky Note Sponsor will have their logo printed on the cover of the sticky booklet.
$500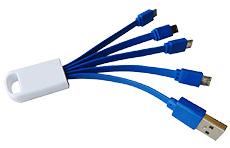 Charging Cables
These 4-in-1 charging cables will make it easy for conference attendees to charge their devices and stay connected throughout the conference. The Charging Cable Sponsor will have their logo printed on the cables.
$1,900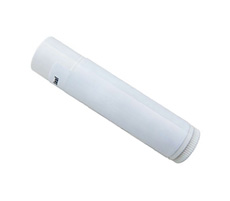 Lip Balm
Lip balm is an appreciated swag bag item! Feature your brand on this handy item, which is sure to be kept in possession long after the conference.
$750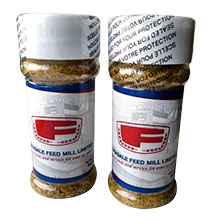 Spice Mix
This year's conference theme is Leading in Community—and we all know that good food is part of effective community-building! This spice mix (from Ultimixx—an Albertan company) is a wonderful gift that attendees can take home and add to their favourite foods. We'll feature your brand on the label—it's sure to have a long shelf life!
$1,900